The innovative Mars Series progressed to become an important
driving force behind our success…
…setting new standards in repeat accuracy, precision, and energy savings with its servo-hydraulic drive system.
Since its introduction of the Mars Technology in 2006, more than 150,000 units of the Mars Series have been sold and servo-hydraulic drives are now indispensable to the industry.
In 2006 with the development of the innovative Mars technology, Haitian has taken the leading role globally in the construction of servohydraulic injection molding machines. 2007 the first Mars Series was delivered. From there the patented drive system is an entirely newly developed, independent system, which comes as standard equipment on all Mars and Jupiter machines. The direct link between servomotor and gear pump ensures precisely regulated speeds and extremely fast reaction times throughout the cycle. An inverter matched to the drive guarantees optimal efficiency and repeat precision, while the highefficiency gear pump ensures stable machine operation and low energy consumption. This is what makes the Mars techno-logy so unique and it has great benefits for the customer with the most varied of applications and materials. "Production efficiency" is more than just a buzzword to us. Rather, it is a concept that we have applied from the very start in a comprehensive manner. Thus, not only have our many years of experience in manufacturing injection molding machines given us a decisive advantage in technological expertise, but they have also given us structures that have been consistently optimized for cost-efficient production.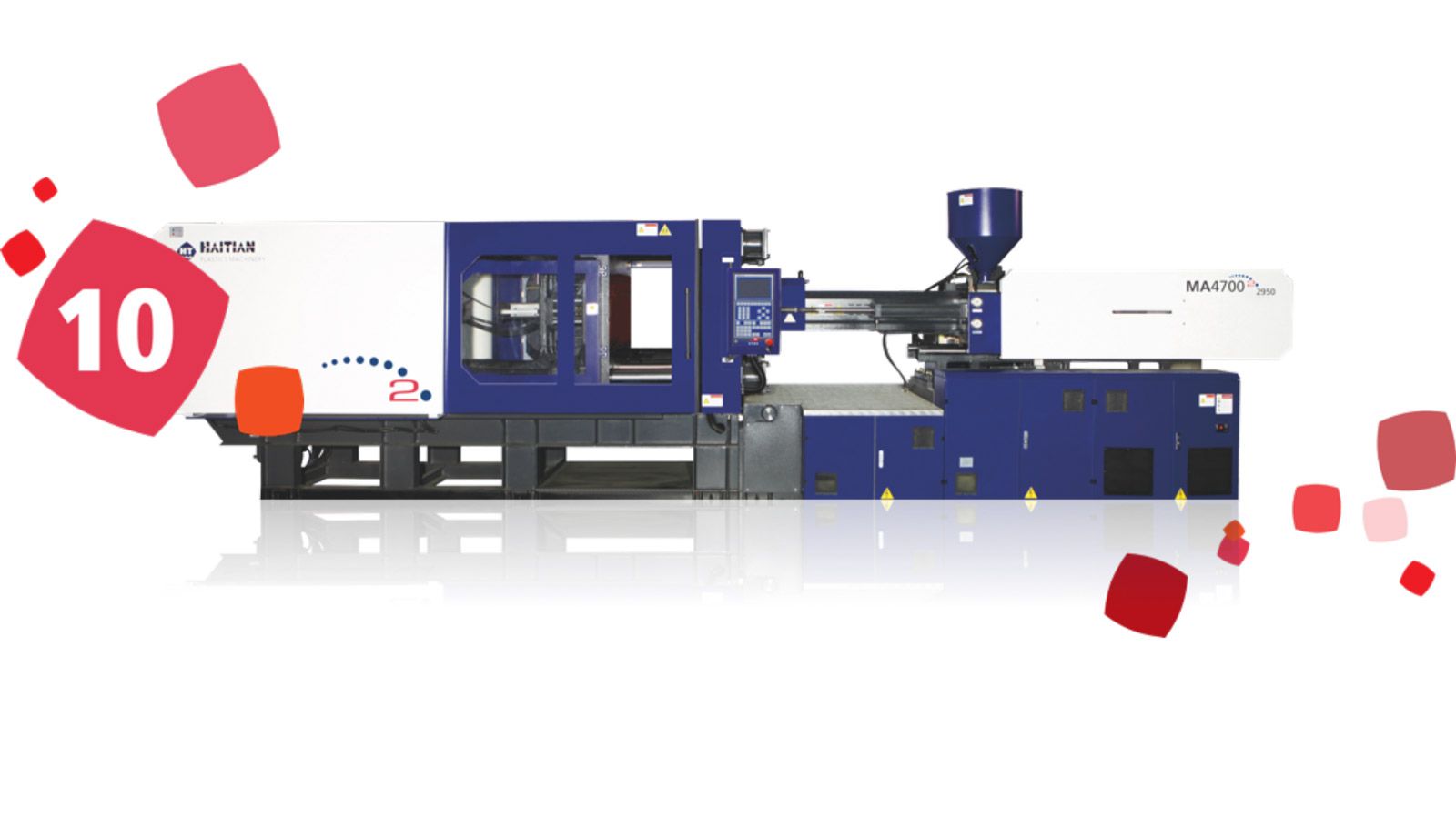 Extraordinary efficiency
Both today make it possible for us to manufacture high-quality standard and premium injection molding machines to meet the very highest customer expectations under conditions of extraordinary efficiency.
The extreme sturdiness and the durability of the built-in components are big sales points. All machines comply with every international quality standard and provide maximum reliability, flexibility, and cost-effectiveness the basis for efficient production operations for the customer. This closes the circle and this is what we mean by comprehensive production efficiency.
Design and performance of our diversified machine concepts are geared with precision towards the specific requirements of the processors. This is confirmed in numerous user reports and is also evidenced by the high and constantly increasing demand for the various models, from the best-selling Mars II Series to the space-saving Jupiter II Series with its two-platen technology, and from the all-electric Venus II Series to the electrical Zeres Series with its integrated hydraulics. This is no reason for Haitian International to slack off. The international demands of plastic parts manufacturers continue to increase in tandem with the developments in the individual industry sectors.
Keywords here are: Energy-saving drives, speed of mold change, precision, repeat accuracy, integration into smart manufacturing
The research and development work addresses this dynamic by recognizing important market trends at an early stage and implementing them into future-oriented machine and systems technology using standard-version international interfaces, interfaces for MES-software solutions, opportunities for smooth integration into Cyber Physical Systems, etc. Regular transfer of knowledge between our R&D teams in Germany and China is fertile ground for this process. This is how new generations of machines emerge, taking into account both global and regional industry needs through interdisciplinary exchange between experienced specialists.
We have many more additional plans, and we are on the right track. While consistently expanding Haitian International's locations worldwide by adding more production plants and modern application centers, the company will intensify it's research and development work in order to further develop each top-performing and resource-saving machine technology into an application-driven, standard precision solution. With new innovations, new peripheral interfaces, and new possibilities for integration into automated production cells or complex production lines.
In the future, Haitian International will continue to systematically improve it's machines, processes and services, preparing technologies that provide precisely what our customers really require: practical solutions that meet actual needs; solutions that are specific to the industry and with performance capabilities that are perfectly balanced between flexibility and productivity. These are lasting solutions for achieving cost-effectiveness and sustainability in conservation of resources.