Haitian International Holdings Ltd, one of the world's largest producers of plastic injection molding machines, has opened the construction of one of its manufacturing site in the Americas, following its global long-term strategy to manufacture and assemble locally.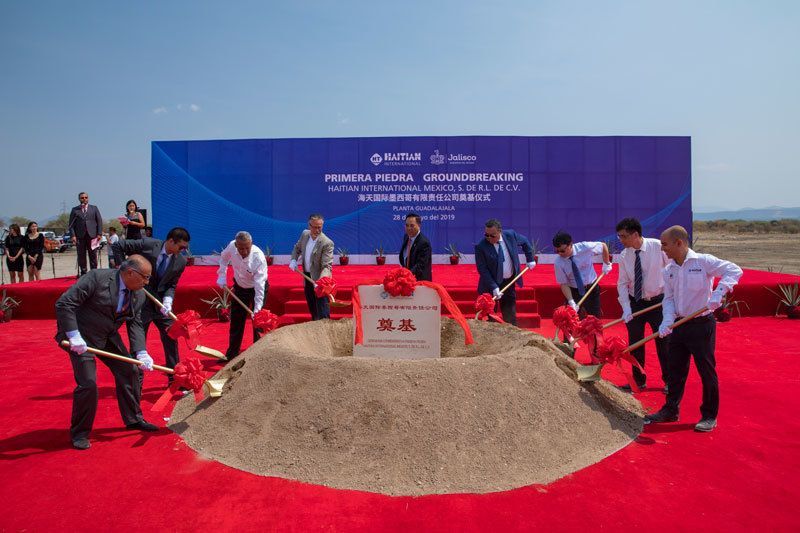 The new Mexican plant with an area of 92,000 sqm is located in Centro Logistico Jalisco, an industrial park located in Acatlan de Juarez, a Guadalajara metropolitan area municipality. It was chosen because it offers fast access to the booming industrial zones in Central Mexico, as well as efficient transport means to the rest of the country, while also being close to the Manzanillo seaport.
On May 28th, exactly at 11:18, the official groundbreaking ceremony took place with the attendance of over 180 guests, among them local government officials, Haitian Mexico staff, local customers and specialized media. Haitian Group's global authorities joined the event, including Mr. Zhang Jianming, President of Haitian International, Mr. Zhang Jianfeng, President of Haitian Plastics Machinery Group, and Mr. Chen Weiqun, Vice President of Haitian Plastics Machinery Group.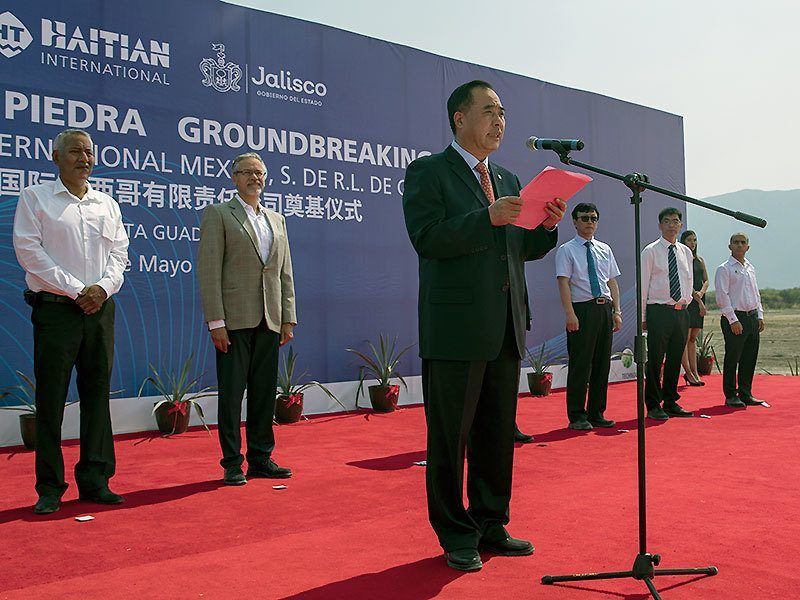 Mr. Zhang Jianming opened the ceremony with a welcome speech and emphasized that "with this new plant, we aim to improve our local production capacity, shorten delivery times and better address the technical issues for our local customers, so as to be better prepared for our further exploration of the local market. We are excited to grow further hand in hand with our customers, partners and employees."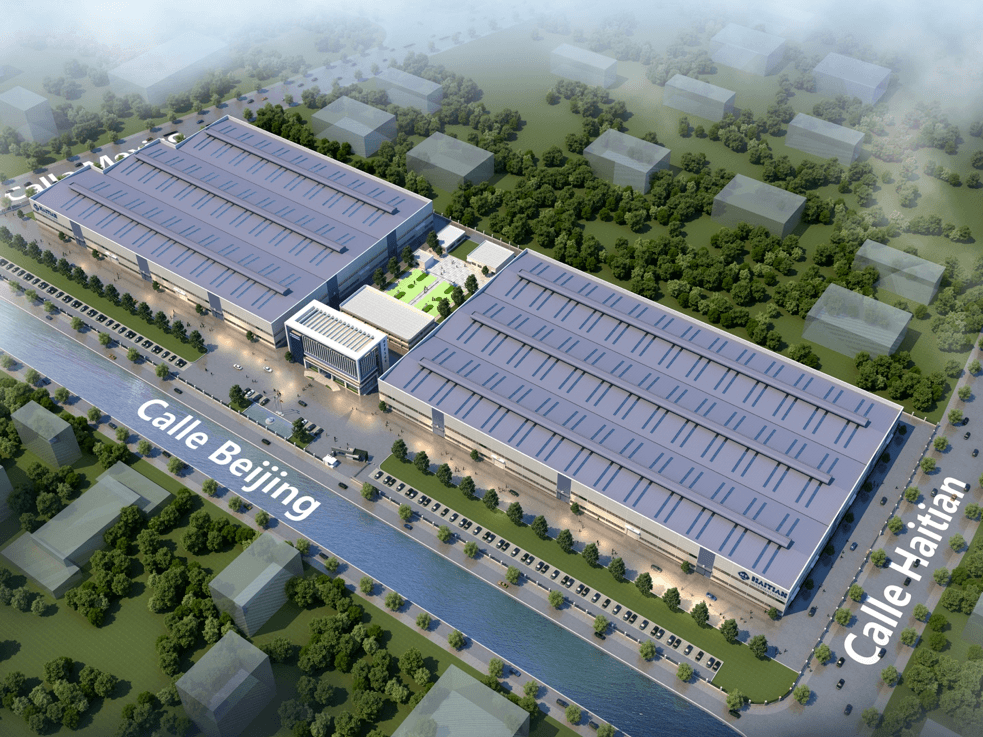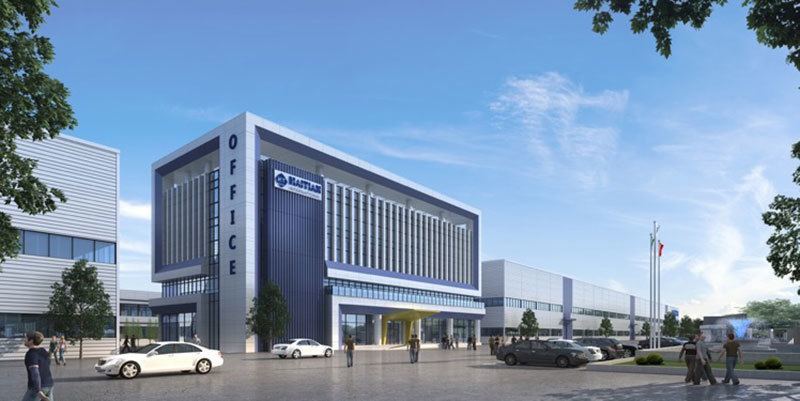 The first phase of this site will see a 27,000 square meter plant and a four-story office building in a land of nine hectares. It aims to manufacture 1000 plastic injection machines each year, expecting to reach this objective within a period of five to ten years. The plant will mainly satisfy the domestic market demands but could also serve as an export platform.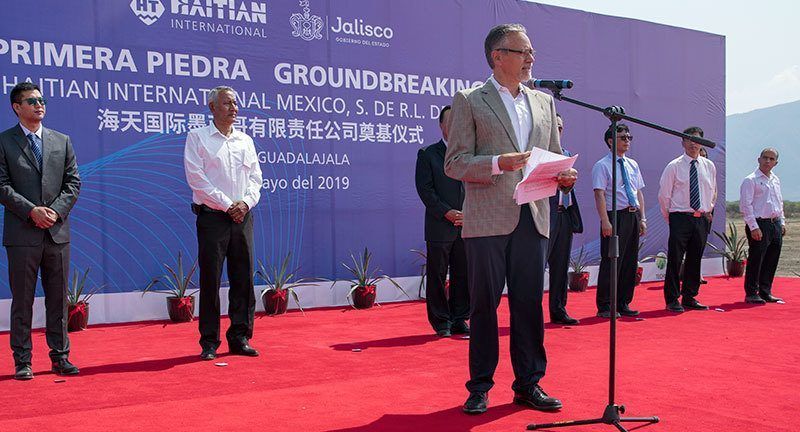 Mr. Ernesto Sanchez Proal, Minister of Economc Affairs of Jalisco underlined the importance of the new facility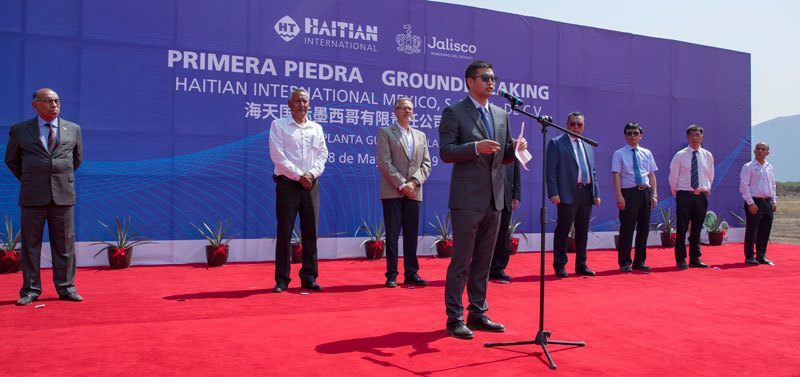 Mr. Hu Shunhui, General Manager of Haitian International Mexico, S. de R.L. de C.V.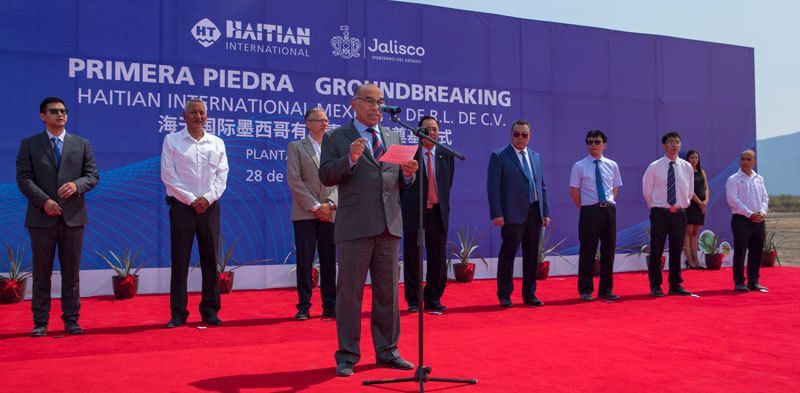 Jose Barroso, Sales Director of Haitian International Mexico, S. de R.L. de C.V.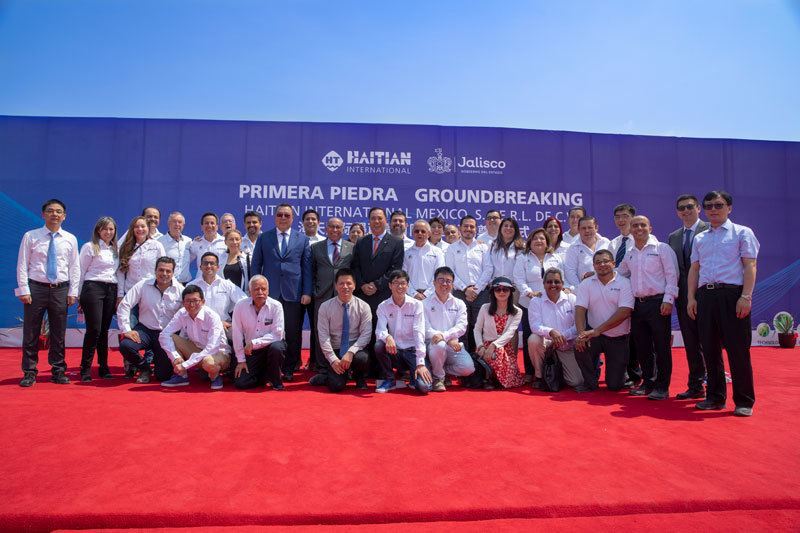 This announcement comes at a special time for Haitian operations in Mexico, as 2019 marks the 20th year of presence in the North American country. During this period Haitian has installed over 3,200 units to at least 800 different customers including several top-tier firms, becoming one of the most trusted brands in the Mexican plastics industry. All this is backed-up by a comprehensive after sales service structure that includes 28 service engineers, four regional service & training centers and a 2,300 square meter distribution facility in Mexico City, where the company is headquartered.