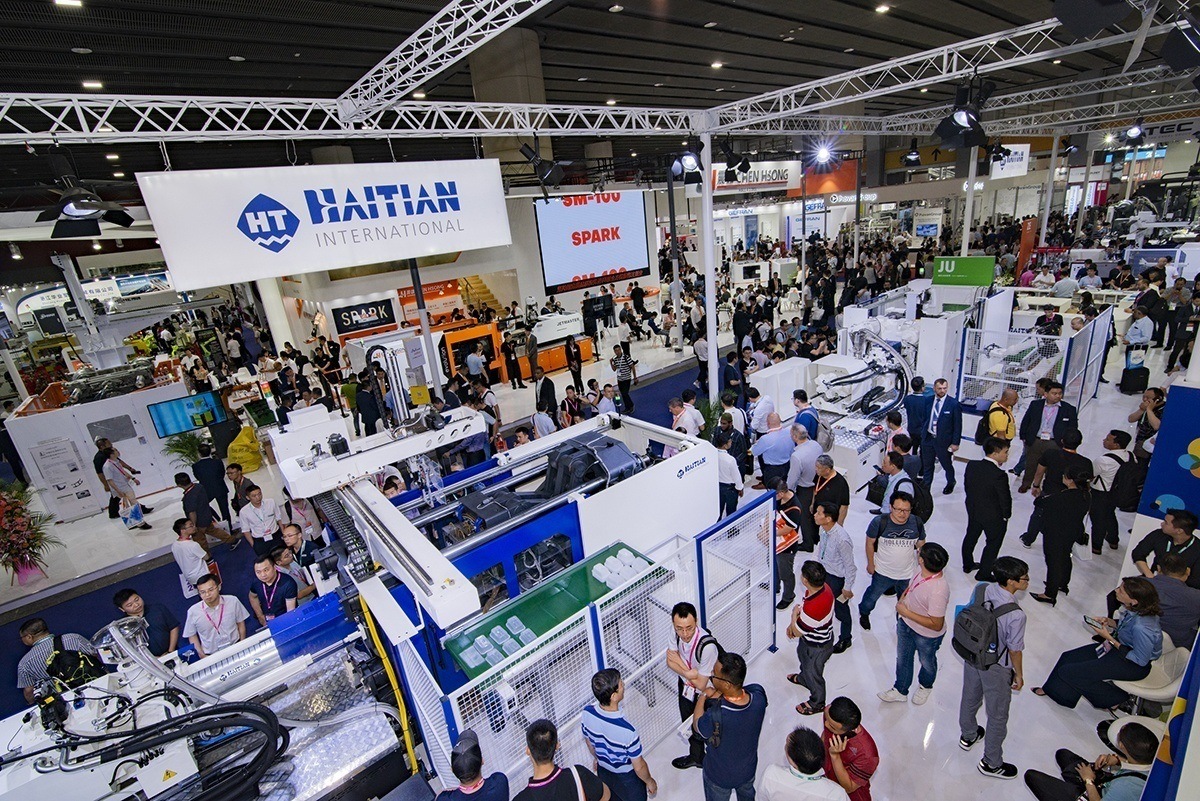 The 33rd International Exhibition on Plastics and Rubber Industries (CHINAPLAS 2019) was held at the China Import and Export Fair Complex in Pazhou, Guangzhou from May 21st to 24th, 2019. As a global event of the plastics and rubber industries, the fair covered an area of 250,000 square meters, with more than 180,000 professional visitors from over 150 countries and regions this year.
At the booth, Haitian International showcased four machines of two brands "Haitian" and "Zhafir", namely Haitian JUⅢseries two-platen machine, Haitian MA/F series fast cycling solution, Zhafir ZE-M series multi-component solution and Zhafir ZE series with liquid silicone molding system. The responsible persons from Haitian International introduced the outstanding performance of these four machines to the visitors in detail.
The exhibits showed the advanced technology that has been developed with years of R&D experience — the latest solutions for applications of various industries, which include micro-foaming IMR solution on two-platen machine, fast-cycling packaging solution with servo drive, liquid silicone molding with electric solution, and multi-component solution.
At this event, Haitian International also officially released a new generation of injection molding intelligent networking system—Go Factory Cloud 2.0 system, which provided three convenient networking solutions to meet the needs of all models of Haitian injection molding machines and allow customers to achieve full intelligent control of the whole plant. The Go Factory Cloud 2.0 system is a new achievement made by Haitian in intelligent manufacturing field to build an industry-level intelligent cloud platform to enhance management, improve efficiency, help the customers to grow up.
The Haitian injection molding machines and Go Factory Cloud 2.0 system attracted a large number of visitors at its booth.