+++ With the 3rd technology generation, the strongest Zhafir family of all time enters the market with clamping forces from 400 to 33,000 kN and pinpoint solutions from all-electric to hybrid. Highly precise, energy-saving and attractively priced. From dynamic high-speed machines to the new, big – and yet affordable – electric injection unit +++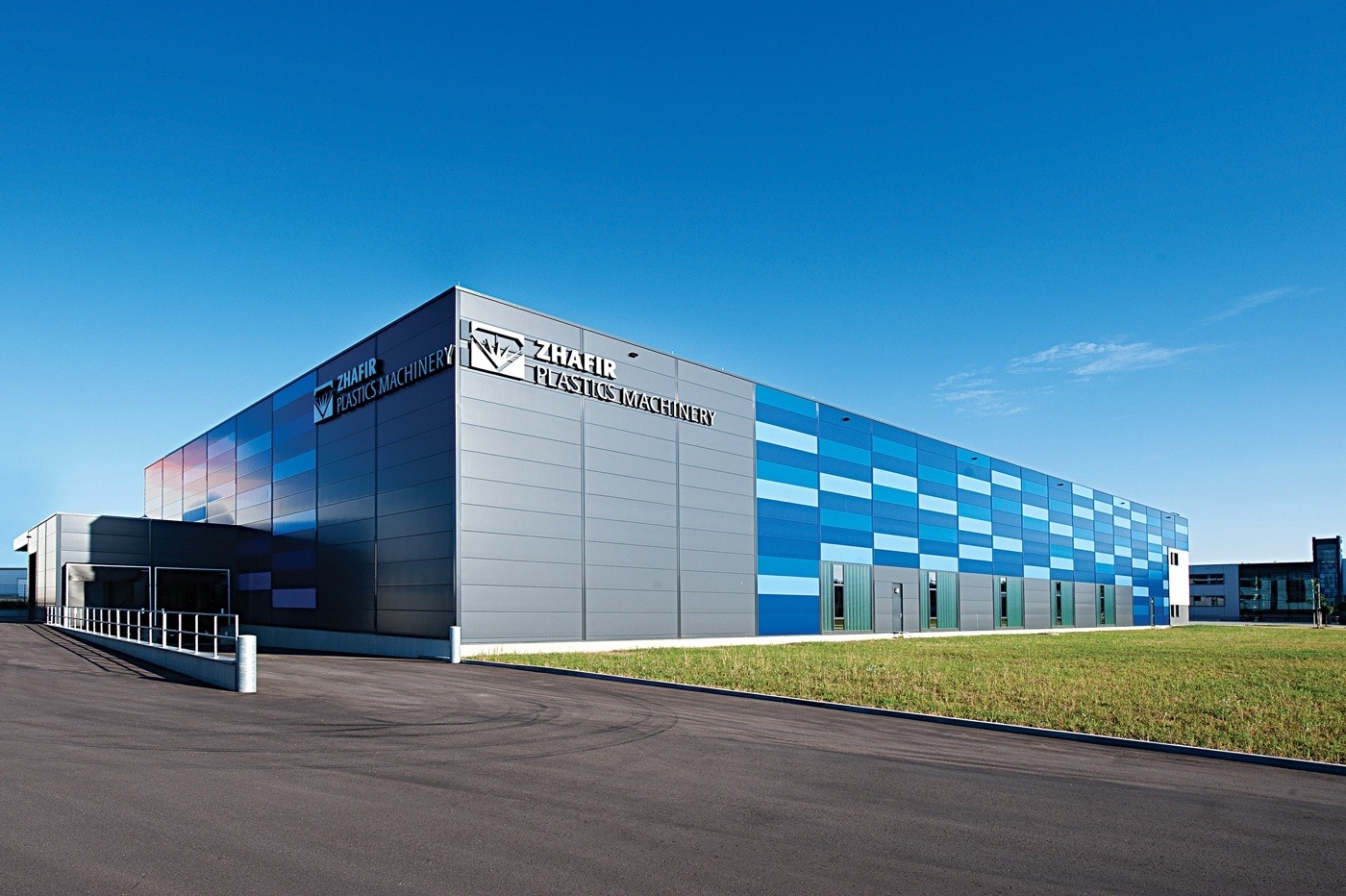 The latest technology generation of the premium brand Zhafir offers beneficial updates as well as new developments in hardware and software. Optimized drives and an open integration strategy for robotics and automation increase the scope for investments and in production. Ongoing improvements and the consistent development of standard components such as motors result in higher performance but also higher overall resource savings.
The all-electric Venus Series in the 3rd generation of Zhafir again provides the basic technology for all other electric Zhafir Series machines. The highly flexible Zeres Series – which already addresses the widest range of applications due to its integrated hydraulics for core pull applications – has also been extended by specifically designed solutions for fast processes or multi-component tasks.
One of Zhafir's new developments is the intelligent combination of hardware and software. A very innovative example is provided by the electric injection unit with its 4-spindle principle. "Here you can see the perfect symbiosis of software and hardware," says Mr. Zhang Bin, CEO of Zhafir Plastics Machinery. "The challenge was the exact synchronization of all four spindles. This is only possible with extremely powerful, reliable but also flexible components that are controlled by an intelligent control center."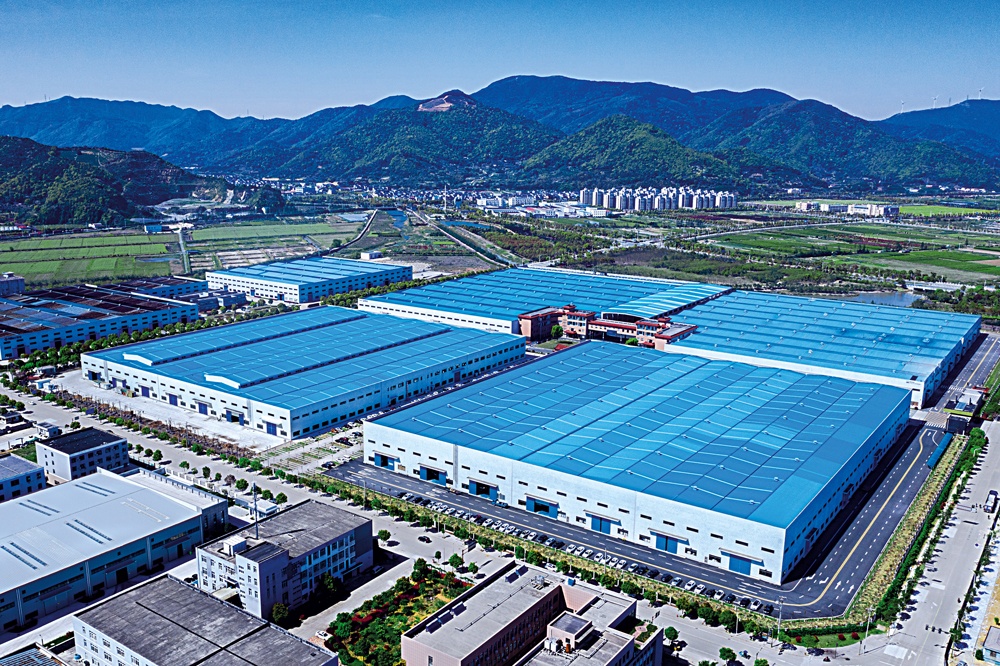 Open Integration with Connectivity Plus and Motion Plus
The 3rd technology generation is no longer just a hardware update. Rather, it is a system platform with intelligent and extremely fast adaptive software.
Our in-house developed software solutions offer the processor very high flexibility in the process optimization of all axes. Based on the OPC-Unified Architecture (OPC-UA) standards (for platform, system architecture, communication and data transfer), they enable extremely open integration and connectivity with all common interfaces and seamless connection of industrial automation or any MES system.
Connectivity Plus
Versatile communication interfaces and device integration functions
Interoperability protocols and information models for coordinating the injection molding machine with peripheral equipment and automation cell
Business to Machine – integration into vertical management systems
OPC Unified Architecture – interoperability as standard for secure and reliable data exchange in the field of industrial automation
Enhanced data compatibility with the ability to transform heterogeneous data from edge computers
Mr. Fu Nanhong, Chief Engineer of Haitian International, explains: "We provide the customer an intelligent machine system that is open to all possibilities while leaving him free choice of integration partners". This allows the highly standardized Zhafir machines to be integrated into automated processes, cells and production lines as required – maximum flexibility with the best possible productivity.
Motion Plus
Motion Plus is the bundling of already established and new developments for intelligent motion control. "This may not sound spectacular at first, but given the enormous manufacturing power and service capacities, this technological advance is taking on new significance," says Mr. Fu Nanhong. "Motion Plus combines hardware and software into a high-performance symbiosis."
Our exhibits at K2019
Even though the technological advance in the Zhafir Series is not not excessively big – the Zhafir Series has been continuously developed – the electric technology in Generation 3 presents itself even more customer-oriented thanks to an optimized toggle design and new injection unit – especially in the upper clamping force segment.
Prototype of the new electric Zhafir injection unit
A very innovative example is the new electric injection unit with 4-spindle principle. "Here you can see the perfect interaction of software and hardware," says Mr. Fu Nanhong. "The challenge was to exactly synchronize the software and hardware for all four spindles. The multi-axis control technology is based on servo torque direct drives. This is only possible with extremely powerful, reliable, but also flexible components that are controlled by an intelligent control center."
Clean, electrical solution for Medical: Zhafir Venus III Series
All-electric dynamic with highest precision and up to 70 % energy savings. A VE1200III-300 produces a medical part made of PP under a laminar flow box from Max Petek.
Dynamic solution for packaging: Zhafir Zeres F Series
Electric solution with integrated hydraulic drive. The 3rd generation ZE2300F-830 produces a 4-cavity lid with in-mold labeling (IML), both made of PP, in a Sepro Robotique production cell.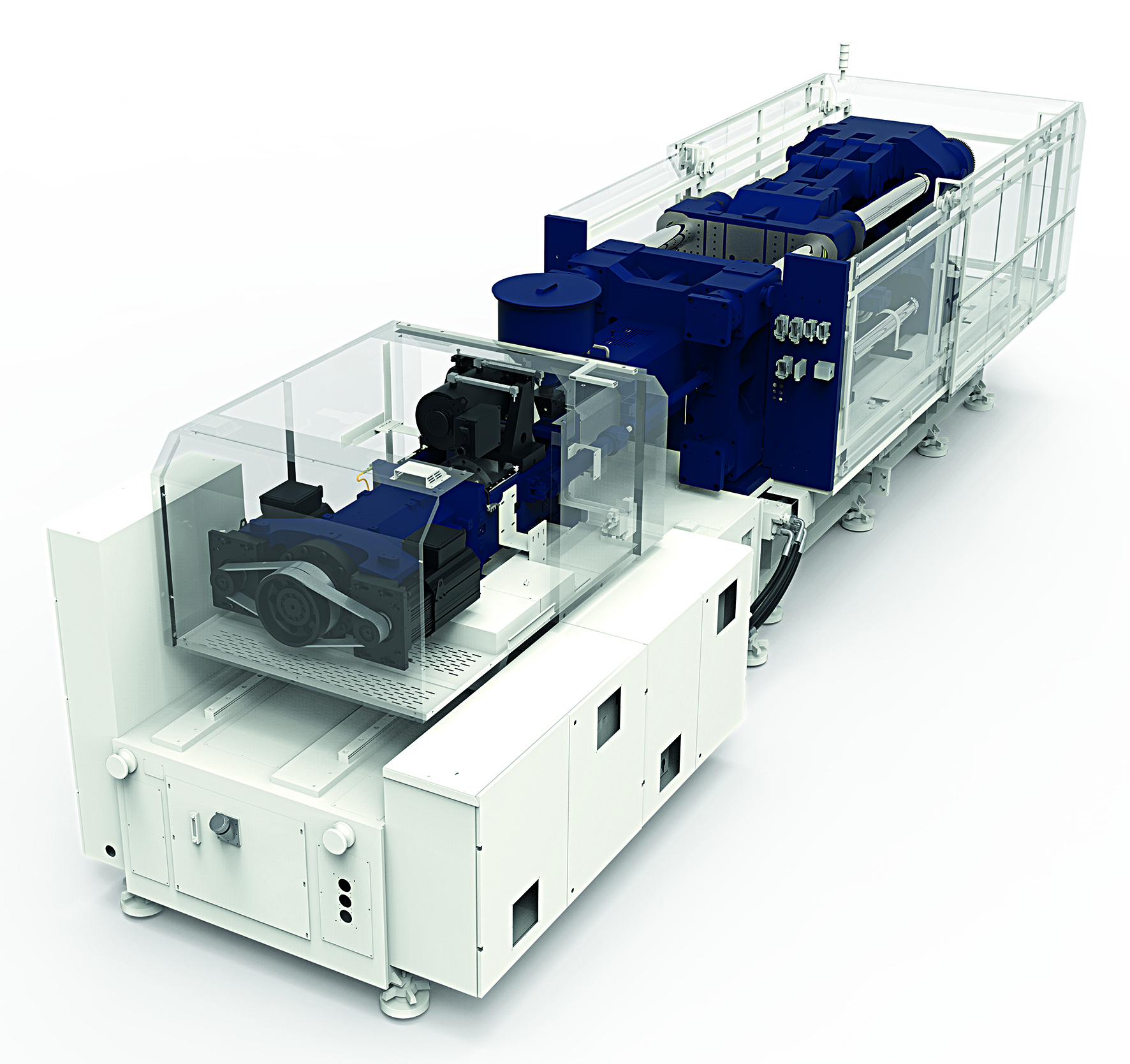 Outlook
"Efficient and smart manufacturing processes and high-volume production make customized components a cost-efficient standard," says Mr. Fu Nanhong. "We could also call it tailor-made standardization. This opens up completely new perspectives for the entire company. "Customized drives, intelligent software and the unique manufacturing power in the Haitian Group allow us to think even larger in terms of electric drives and to further expand the still attractively priced range of electric concepts – Especially large clamping forces and, above all, large and affordable injection units.