Welcome to
Haitian International Brazil
As one of the world's leading manufacturers of injection molding machines we deliver highly efficient application solutions in all core markets of modern plastics processing. Across all industries we stand ready as a flexible and high-performance partner to help you with any questions you may have.
COMPETITIVE ADVANTAGES FOR ALL INDUSTRIES
With Technology to the Point and our comprehensive service we create significant competitive advantages in manufacturing for our customers. We are continuously developing new standards and solutions that bring more efficiency, flexibility, and more productivity. Our primary objective is your satisfaction and your sustained entrepreneurial success.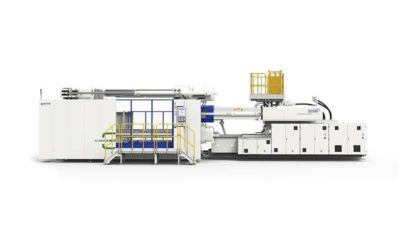 Compact two-platen solution with even more free space and open integration platform for intelligent control and digitization of processes - The new Jupiter III Series is now available in Europe up...
read more